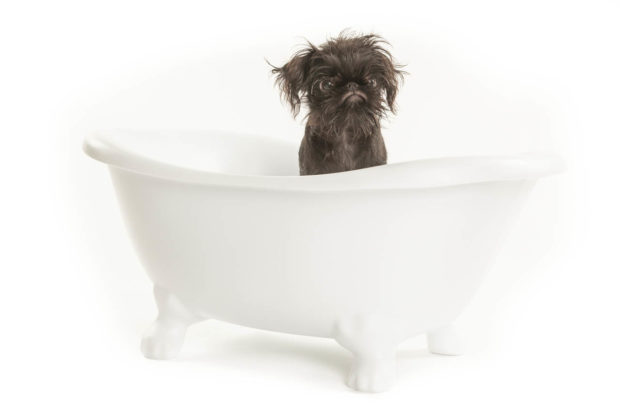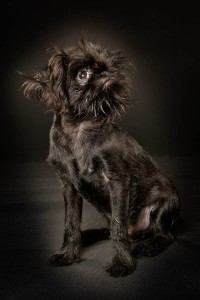 Alfonso the Brussels Griffon puppy cracked me up when I saw  him, before he even did anything. This Brussels Griffon puppy belongs to Lindsey McCracken, a photographer and retoucher who has worked with me on many pet portraits in the past.
I had seen only two Brussels Griffions before, and was immediately smitten by the breed.
So I was thrilled when I heard Lindsey was adopting a black Brussels Griffin puppy just 8 weeks old. And this little dog more than lived up to expectations in the studio, where his incredibly expressive and monkey-like dogface provided a nice range of humorous faces for my camera.
In Lindsey's words: "Mark welcomed us into his studio as if we were family.  He is a consummate professional through and through.  He deftly wielded his camera while our puppy, Alfonso, raced around his studio providing only brief seconds for shutter fire.  Not only was Mark able to make us smile, but it seemed as if Alfonso was equally thrilled.  Mark provided us with the most precious pictures of our "baby" and we will treasure them always."