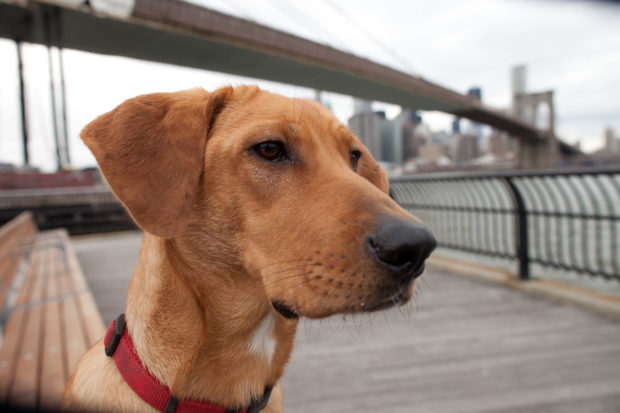 A Brooklyn Dog enjoys Manhattan views from Dumbo.
I had the pleasure of meeting Brandi recently, and doing an "outdoor safari" in Dumbo, the now exclusive area of Brooklyn between the Manhattan and Brooklyn Bridges. Aside from some spectacular views, you never know who you might meet here (I met a beautiful movie star who lives nearby, who shall remain nameless since she probably enjoys the relative anonymity the neighborhood provides).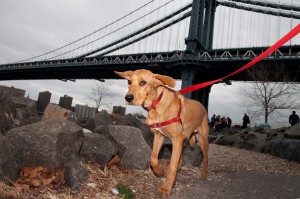 And of course, there are the dogs. This is a great neighborhood for them. And if you need someone to walk your dogs in this neighborhood, Phyllis is your woman.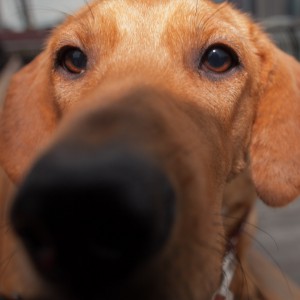 Says Phyllis:
"Brandi was rescued from a kill shelter in North Carolina in the summer of 2011.   It is mind-boggling that this darling with an adorable face and floppy ears could ever end up in such a dastardly place.
Back in December, Brandi accompanied me on a safari in Dumbo, Brooklyn, with its fabulous backdrops of the Brooklyn and Manhattan Bridges and lower Manhattan skyline.