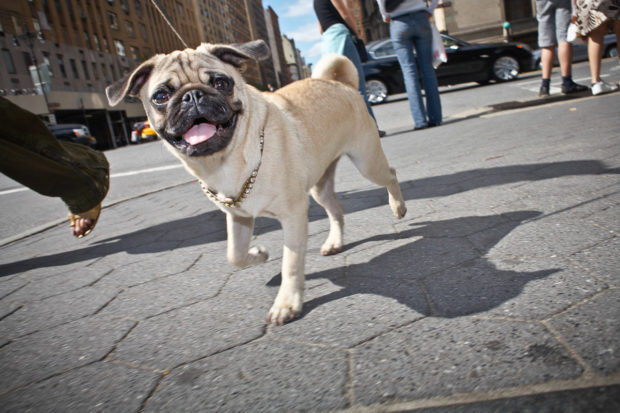 I call them "outdoor safaris", and these are really my signature pet portraits. Walking the streets of Manhattan with my camera near the ground most of the time, I capture a real dog's-eye view of the world, with dogs that seem larger than life and Gotham looming in the background. These pet portrait sessions always result in surprises.
Much of the art is in the editing, and by the time you see them, I will have narrowed down the photos to somewhere between 50 and 100 unique dog portraits. There are always a few that I am delighted with, and I will include one of them with the five you select for a total of six prints included with every pet portrait session.
Get some phoDOGraphy pet portraits of your own dog!