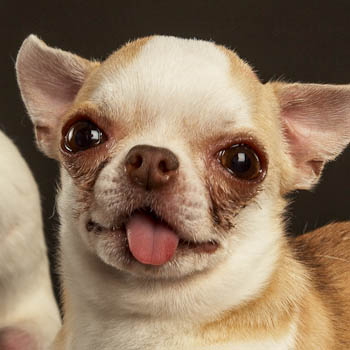 Chihuahuas, a Very Large Cat, and Rats!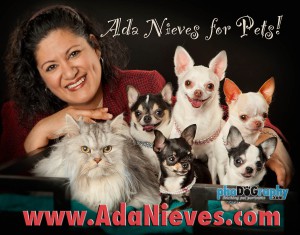 You may have seen my friend, Ada Nieves, on The David Letterman Show (if not, see below) recently, showing off her line of rat fashions.
Yes, rat clothes. (If you think rats aren't adorable, watch those videos).
It's always great to see Ada, who is a very active animal advocate, party planner, pet fashion designer, and more. Rat Fashions are just the latest project to land Ada on TV and the rest of media-land.
She came to my studio the other day carrying five dogs and a cat. Fortunately for her, the dogs were all relatively portable Chihuahuas. But the cat had to be bigger than all five dogs put together.
We had a lot of fun creating an updated photo for her website.
The phoDOGrapher has been known to photograph cats on occasion. This was my first time shooting a cat, five dogs, and a person together. I'd be happy to add some rats to my portfolio, Ada…