Get some phoDOGraphy Pet Portraits of Your Own Dog (or cat)!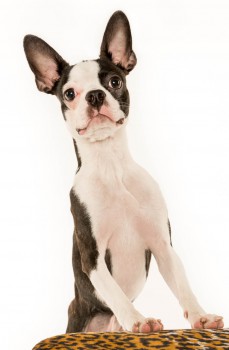 "Mark, these are FANTASTIC!!! Look at that face! I love the one of him holding the mouse, and sitting in the red chair, and the funny fish-eye….hell I love em all! …Thank you SO SO much!! I will cherish them."
Lindsey McCracken, New York
phoDOGraphy pet portraits make truly unique and memorable gifts (including a gift to yourself)!
You can have original phoDOGraphy pet portraits taken in your home, in my pet portrait studio, or outdoors (or a combination).
I will spend up to two hours with you and your pet, exploring his or her personality in depth. These sessions are fun for all, and make a great gift…or a fun date!
"Wow, thanks!  There are just so many to choose from…these are his best pics yet!  (as if that was possible!!!)…"
Karen Biehl, New York
You are guaranteed many delightful photos from which you'll be hard pressed to choose. You can preview the best 50-100 images online, with a private gallery you can share with family and friends.
New: Now get your favorite 5 images plus one of mine, for a total of six images, fully retouched and delivered as both prints and digital files!
The prints can be any size up to 8×10. And you'll get medium-resolution JPGs that will look great on tablets, computers, electronic frames, and Facebook and in eMail. And I have a whole catalog of luxurious optional ways for you to enjoy your pet photography.
Fully paid phoDOGraphy pet portrait gift certificates are 10% off face value! $100 and $200 gift certificates also available.