New York Dog photos by phoDOGraphy featured in NYC Health Department subway poster campaign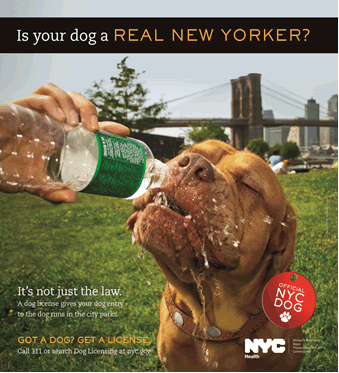 On Oct 17, The NYC Health Department launched a new dog licensing subway poster campaign featuring three (and maybe two more) phoDOGraphy New York dog photos.
"The ads are part of a public education campaign promoting the benefits of dog licensing, such as locating a lost dog.", according to the Health Department's press release.
Look for these New York dog photos whenever you ride the subway, through Jan 8.