Sometimes dog photography pays off.
Two phoDOGraphy models (and their moms) are getting a lot of exposure as the new year approaches.
Both Portia (right) and Eli (below) are cover models on new 2011 wall calendars.
The photos were picked up from my stock agency, Kimball Stock, and appeared recently on shelves and websites everywhere.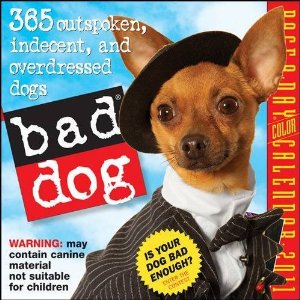 This kind of exposure is old hat for "Eli the Celebrity Chihuahua", who has starred in films, graced the covers of calendars, books, catalogs & magazines, walked runways, and raised a lot of money for charity (click here for a list of appearances) with his proud mom, Karen Biehl.
This photo was shot early in Eli's career, and I enjoyed the session immensely.
Grace Forster's Yorkie, Portia, another media hound (er, terrier), starred in Animal Planet's Dogs 101 as well as on the cover of Yorkshire Terriers Magazine, and appeared in several books. She (Portia) has her own business cards. Portia was very cool during her windy pet photo shoot.
And now Karen Beihl and Grace Forster (plus Erika Searl, Leslie Hughes and Ashley Speranza) and their talented dogs will all be featured in a new TV show premiering February 16: Doggie Moms!
Congratulations Karen and Eli, Grace and Portia!