Mark, these are FANTASTIC!!! Look at that face! I love the one of him holding the mouse, and sitting in the red chair, and the funny fish-eye….hell I love 'em all! We're already passing along the jpegs to his fans.
Thank you SO SO much!! I will cherish them.
Lindsey McCracken, New York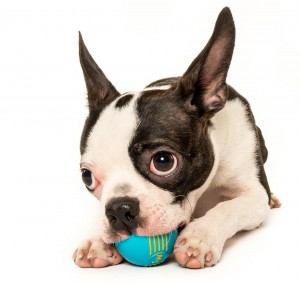 Click questions to expand
How Much Does it Cost?
$399 for a full session in the studio, in your home, or outdoors
Are there any Additional Fees?
No. If you live in or come to Manhattan for your session, my flat fee (plus tax) is your only cost for your pet photography.
I am happy to travel outside Manhattan, charging only my cost of transportation (taxi within the 5 boroughs; car rental, tolls & gas plus $35/hour outside NYC).
What's Included?
A lively and fun photo session long enough (up to 2 hours) to get your pet comfortable with the camera and explore his or her personality in depth. A fun time will be had by all, with your pet at the center of attention.
Private online gallery with 50 to 100 of the best images.
* NEW: Your favorite five images, plus one that I select, for a total of six images, all retouched and delivered as both professional 8×10 prints AND highly detailed, medium-resolution JPGs.
How Long Will it Take?
phoDOGraphy pet portrait sessions usually take one to two hours. Because these sessions are fun for all we play it by ear, stopping when you've had enough or we're confident feel we've got a nice range of personality-rich photos.
Your previews will be ready for viewing in about a week, and after you've selected your favorites, you can pick up your finished prints and files about two weeks later..
Can I Get Digital Files?
Yes. Any pet portrait images you select for printing (whether included with your session or optional extras) are also delivered as digital files that look great on Facebook and in eMail, and are big enough to also look great on computer monitors and tablets. The purpose of these files is to enable you to share and enjoy your pet portraits using all the latest technology—not to enable you to print them.
For more information, please read my post "Can I have Digital Files?" and check out the catalog.
What Else Do You Offer?
I offer a full line of high quality framed images, gallery wraps, books and albums, folios, greeting cards, and more. While these really need to be seen to be appreciated, you can get an idea from my online pet portrait product catalog.
Also, Gift Certificates make a great gift that will never be forgotten!
And many of our signature Dog and Cat images are available as signed and framed fine-art prints. Contact us for details.
Where Do You Do these Pet Portraits?
What Should I Do to Prepare my Pet?
No preparation is necessary, although if your dog has very long or dirty fur, this would be a great time for a trim and/or a bath.
Food is a reliable last-resort motivator, so you might want to feed your pet a little less than usual to maintain an appetite during the shoot. Bringing along a favorite treat and toy can be helpful. I keep treats on hand, so let me know in advance if your pet has any dietary restrictions.
Can You Photograph More Than One Pet at A Time?
If they live together, I will photograph two dogs together and separately at the same portrait session price. The same policy applies to photographing a litter of puppies or kittens. For any other pet portrait scenarios, please contact me.
Do You Include People in Portraits?
Yes, on request. I have extensive experience photographing people (especially executives), and am happy to photograph you and your pet together.
What Can I Do with My Photos?
I retain copyright to all my pet photography, and your images are submitted for personal use only. As such you are free to share them as you wish. You can put the retouched digital files on Facebook and enter them in contests.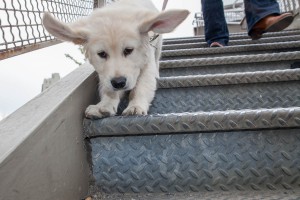 You cannot sell or license them, and while I can't stop you from printing them, I implore you to get prints from me so I can ensure you get only the best quality.
Do you do pet photography for commercial use?
We have completed many commercial pet photography assignments over the years. More information here.